Farecla G3 Professional 4 Step Review
I approached this with the mindset of before I started "detailing" when I shopped in the local halfords for motor care products, but with a few touches such as the 2bm, a carpro lambswool mitt, a dooka wash pad for the lowers ect.. just safe wash practice.
I was the type of guy who didn't read the instructions, just bashed on, and seen how it went.
Thats what I did here, used it how I thought it works.. and heres the results
(unfortunately my laptop broke, I was able to recover some of the testing photos from my phone, but had to redo the tests with bodywork detox, and only got beading shots from resin superwax)
All steps will be scored out of 5.
Step 1 Bodywork Detox shampoo.
I used the 2bm, with a car pro mitt for the upper half and a dooka wash pad for the lower.
A
generous
squirt of shampoo in the bucket, filled halfway with hot water, then open hose to fill it up the rest of the way.
Quite foamy in the bucket, smells similar to shower gel/shampoo/soap smell.. not what I expected, but also quite pleasant.
The shampoo feels slick on the surface, lubricating the wash mitt and dirt, which is essential for avoiding wash marring, 1 point to detox.
Not too much bubbles at lower dilutions could mean the regular car washer will mistake this for not being enough shampoo and using a stronger dilution than needed. minus 1 point
Rinsed off very easy, leaving no residues behind, no "gloss enhancing" polymers, another point to detox,
It appears to be a very good degreaser, and as such is not totally wax safe, it does degrade wax quicker, or completely at higher dilutions, this would be minus one point for a maintaince wash but as this is part of a 4 step procedure, this is actually a plus point, and will clean well before moving onto step 2.
Light dirt on car
and after rinsing, not harmed nano sealant




and leaving a nice shiny car after drying
SCORES
Smell : 3
Slickness : 3.5
Cleaning ability : 5
LSP Safe : 2.5 (safe at very low dilutions on wax, or normal dilution on nano sealants)
Step 2
Scratch Remover (paste in this review)
So back to the original testing car, one very swirled and scratched 10 year old Mazda.
Scratch remover paste, used in combination with the supplied white waffle applicator pad, 3 dots of the paste on the waffle pad, worked into the paint for 3-5 minutes until it dried up and went clear.
leaving this
Only leaving the deeper marks, for hand polishing, on a very swirly car, this was impressive after only one set.
Now a 50/50 shot showing the difference after the one set.
A dramatic and massive improvement.
Now a very deep scratch, lets test the scratch remover paste against this, as this may be the main reason people will buy it.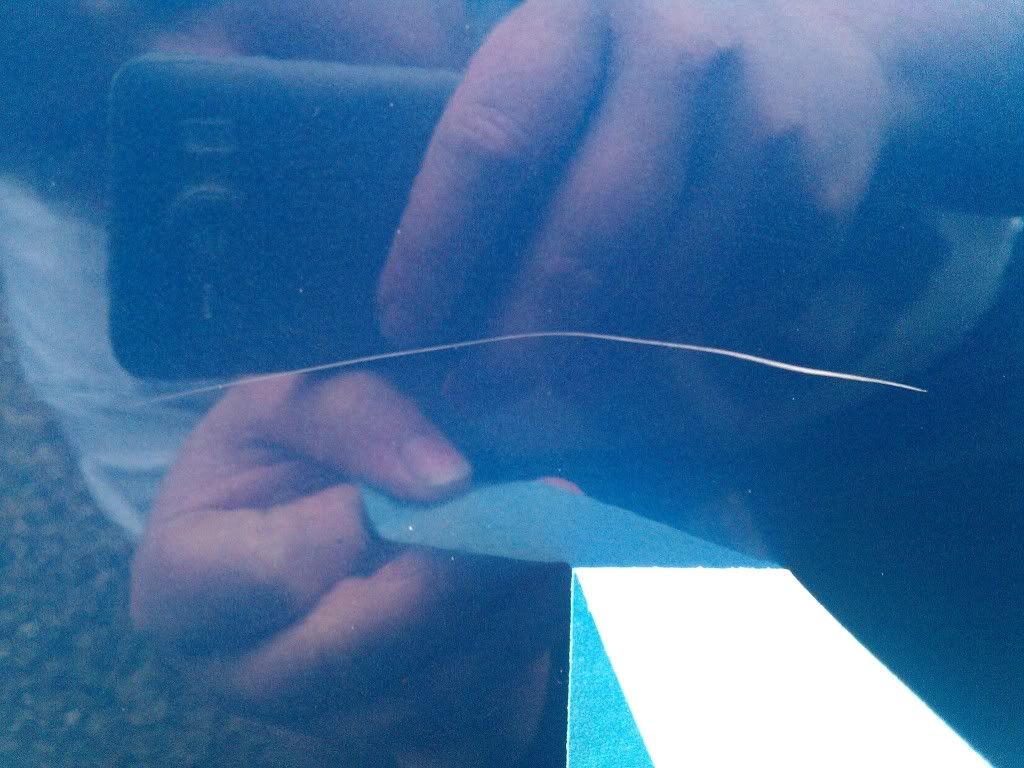 after one set, again worked for 3-4 minutes, barely noticeable, its just under the lense of the camera, very faint scratch still there.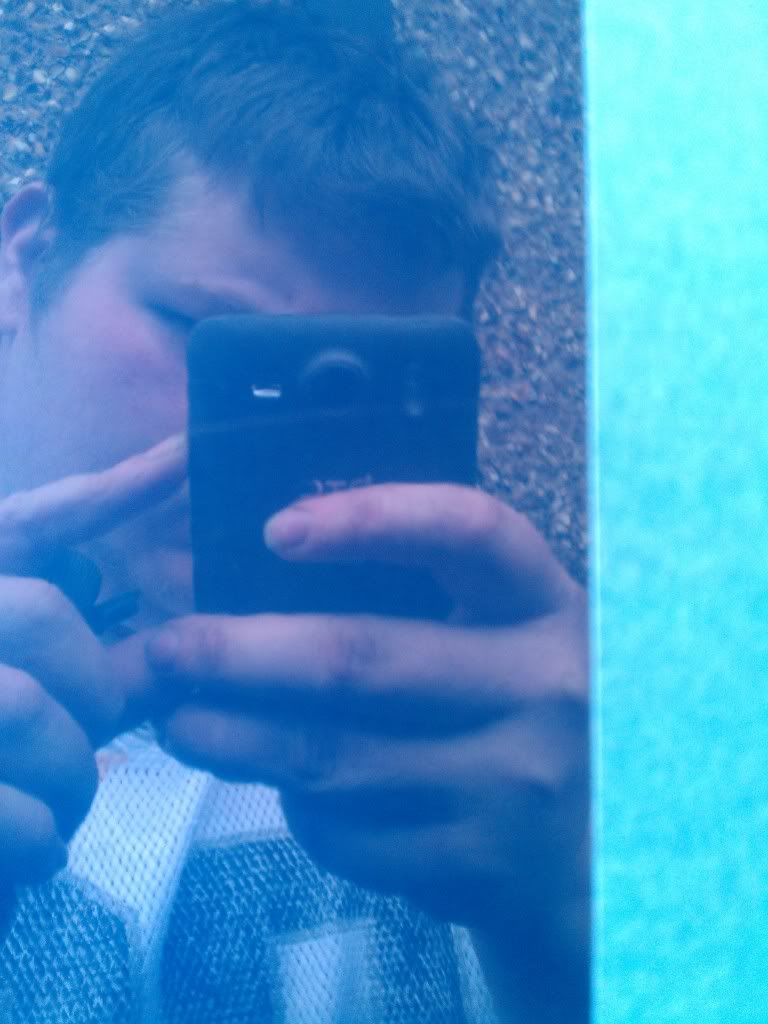 SCORES
Level of Cut : 4
Finishing ability : 3.5
Ease of use : 4
Step 3 Paintwork Restorer.
This is the 3rd step of the process, to remove any marring left by scratch remover step 2, and improve the overall gloss.
I applied it with a white waffle pad, the same as the scratch remover. Its liquid, and perhaps a little bit too thin, I poured on a little more than I bargained for with this one,
Again it was worked until it went clearish, about 4 minutes or so, and buffed off.
and after this, a very nice finish was left,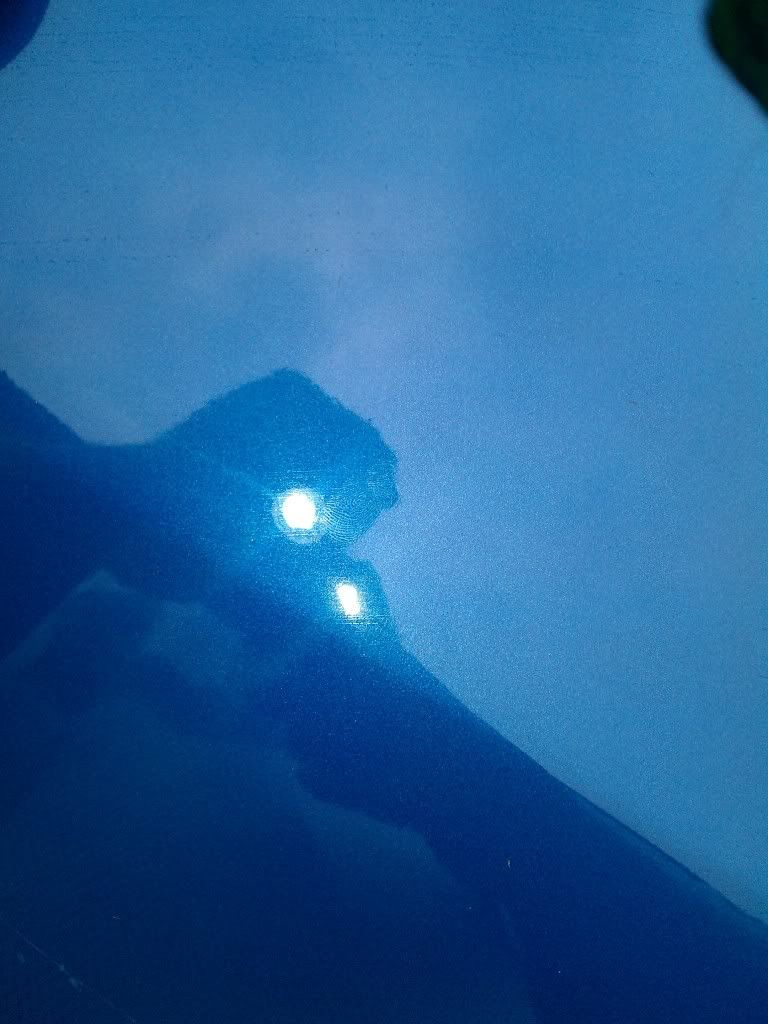 An improvement in gloss over just scratch remover paste alone.
SCORES
Level of Cut : 2
Finishing Ability/Gloss : 4
Ease of use : 3.5 (It's just a little too thin for my liking)
Step 4 Resin Superwax.
I'm not much of a fan of liquid wax, but I probably would have bought it before.
I applied it thinly using the supplied black waffle pad, and left it 20 minutes until it cured.
Buffed off using a microfibre.
It seemed very slick, looked nice, and was easy to use..
unfortunately I have lost the photos and the car is sold, so all I have is beading photos from it.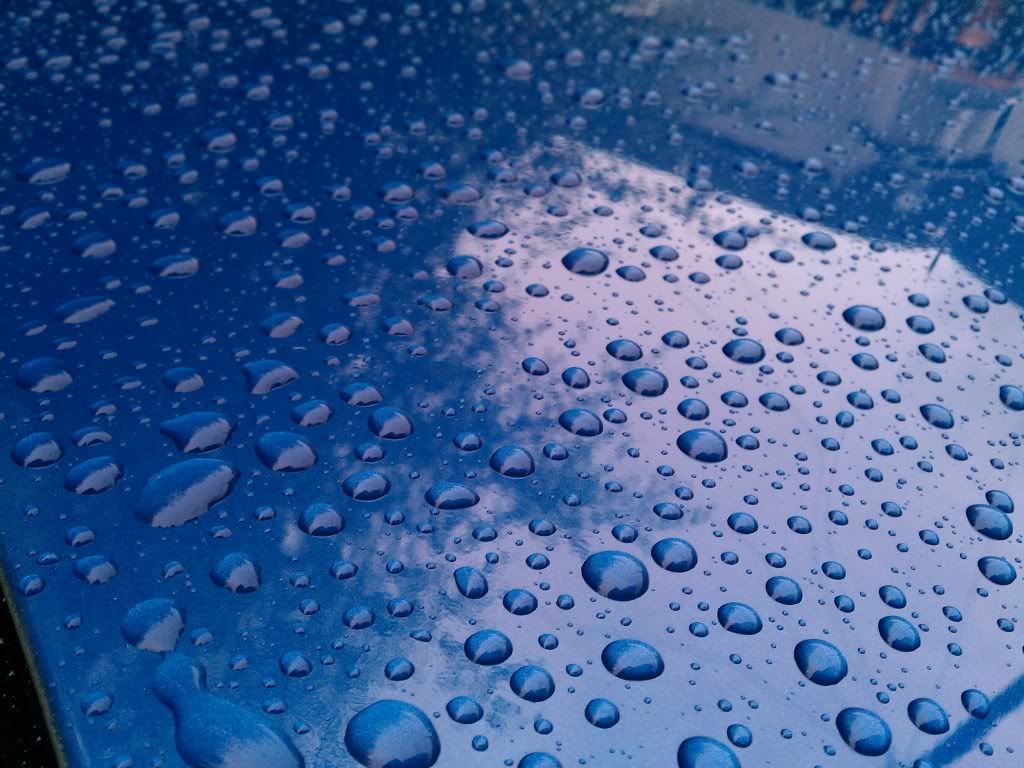 SCORES
Slickness : 4
Gloss : 4.5
Beading/Sheeting : 3.5
My Final Thoughts.
This range from
Farecla
, a well known name, not just to detailers or professionals, but to the average guy in the car care isle of the motor factors or halfords type shop.
It works very well for hand polishing, and I can see it being very popular with the weekend consumer user.
Should you buy it?
In short,
yes
. The bodywork detox works very well as the start of a detail, and as such will stay in my collection and be replaced.
The scratch remover paste is great for localised scratch repairs when I wouldn't get the machine polisher out, or if you don't own a machine polisher.
The paint restorer, I had dad(who is not into anything more than the usual 1 bucket and a jumbo sponge wash) use it to see if he could do anything with the faded spoiler of the A3.. I lost the photos, so you cant see how faded it was.. but it was a different colour from the car.. it was powdery.. almost white.. the same as a red car turning pink.
and this was the after.
The colour difference is the shade of the house lol.. not the before and after.
The resin superwax, for me this is the low point of the range.. that doesn't mean its a bad product, but it didn't impress me as much as the rest. It is possible after the build up of how good the rest worked, I expected too much from a liquid wax.
Thanks for reading, and I hope you enjoyed it.
Thanks
Craig